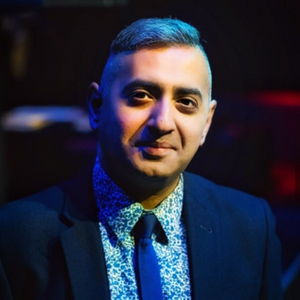 Sohail Shah
Sohail Shah is Managing Director of King of Sunshine Productions, a truly independent indie.
Sohail is a proud Salfordian and is passionate about representation, regionality, and entertaining programming.
Since its creation in 2019, King of Sunshine Productions has scored multiple commissions, including Agatha & Poirot for ITV, Meet The Richardsons for UKTV, George Michael Last Christmas for Channel5, and Jon & Lucy's Odd Couples for Channel4.
Before launching KOSP, Sohail was Commissioning Editor for BBC Entertainment and commissioned and executive produced shows across all four BBC channels. His wide roster of programmes included QI, The Graham Norton Show, The Apprentice You're Fired, and The Eurovision Song Contest.
Prior to commissioning, Sohail was an experienced Showrunner and Head of Development; heading up multiple series and development units for BBC Studios, ITV Studios, STV Productions and October Films amongst others.
Sohail is also a Non-Exec Director for Elstree Film and TV Studios.