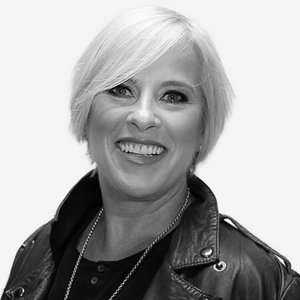 Elaine Hackett
Founder & Creative Director
,
Crackit TV
This year Crackit TV celebrates its 15th anniversary. Founded by Elaine in 2008, she launched the indie to create and celebrate intelligent, tabloid programming. Crackit's first series, The Dark Side of Fame with Piers Morgan for BBC1 won a Bafta.
Elaine is dyslexic and couldn't read until she was 7. She grew up in Hackney, attending the local special measures comprehensive and was the first in her family to go to University. Told by her school's careers advisor that she wouldn't make anything of her life, opening her own indie after a highly successful career in journalism and TV production, is the pinnacle of her career.
Crackit has made over 300+ hours of TV across all major broadcasters. Its formats and shows sell globally, and it's now a fully regional company with offices in Brighton and Manchester.